I know I've mentioned it before, but it's worth mentioning again: I love cinnamon rolls! When I saw this recipe on one of my favorite blogs, I knew I just had to make it! I decided it would be the perfect addition to the snacks I was making for
my party
last week. It was, and it also inspired my Funfetti Bark (recipe coming soon!)
I made these a lot smaller than a normal cinnamon roll because I intended them as a snack, not a meal. They were the perfect size, about 3 bites, and a huge hit! The cake batter dissolved into the cinnamon roll dough, infusing the rolls with the delicious flavor of cake. I used
Pioneer Woman's
cinnamon roll recipe (my go-to for cinnamon rolls) as a base for these snacks and the addition of cake batter made these fabulous!
Funfetti Cinnamon Rolls
You will need:
For the cinnamon rolls:
2 cups milk
1/2 cup vegetable oil
1/2 cup sugar
1 packet yeast (2-1/4 teaspoons)
4-1/2 cups flour
1/2 teaspoon baking powder
1/2 teaspoon baking soda
1 cup yellow cake mix
1/2 stick margarine
cinnamon
sugar
sprinkles
For the icing:
1 cup powdered sugar
1/4 cup yellow cake mix
1 teaspoon vanilla
2 Tablespoons milk
1. Mix the milk, oil, and sugar in a large pot. Scald milk mixture and then let it cool to room temperature.
2. Sprinkle yeast over milk mixture and let it sit for a couple minutes.
3. Stir in 4 cups of flour to form a sticky dough. Cover pan and let the dough rise for 1 hour.
4. After dough has risen, stir in remaining 1/2 cup of flour, baking powder, and baking soda until well combined.
5. Divide dough in half. On a flour covered workplace (I use my counter), roll the dough out until it's about 1/8" thick and in a rectangular shape. Because I made mine into mini cinnamon rolls, I rolled my dough about 30 inches long and 6 inches wide. If you want larger cinnamon rolls, make a smaller rectangle, probably 18 inches long and 12 inches wide.
6. Melt margarine in a glass measuring cup (or a small bowl). Pour half of the melted margarine over the dough. Sprinkle with sugar and cinnamon (the amount is up to you, I used less cinnamon so the cake flavor would really shine through). Then sprinkle with 1/2 cup yellow cake mix and sprinkles.
7. Roll dough in a line toward you. Cut into 3/4 inch slices. (I use dental floss to cut my cinnamon rolls, but a sharp knife works well too.) Place in a greased pan.
8. Repeat this process with the other half of the dough.
9. Let the cinnamon rolls rise for 30 minutes. Then bake at 350 for 12-15 minutes.
10. While rolls are in the oven, mix together ingredients for icing. When the rolls are cool, pour over rolls and top with sprinkles.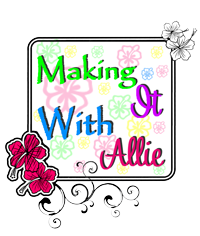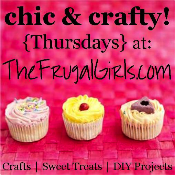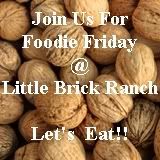 Source:
How Sweet It Is